Are you looking for a safe and comfortable place to board your cat while you're away? Where your cat can roam free? And no dogs?
Welcome to The Feline Hotel
of Rochester Hills, Michigan!
At the Feline Hotel, we are dedicated to knowing each cat for their own special story and nurturing their health, playfulness, and spirit. Because every cat matters.
We are 100% just for Cats! Our experienced staff are here day and night to provide the best care for your felines! We have a cat play area with over 120 feet of elevated cat shelves. Choose from private cat condos or the Detroit area's only group cat room. Cats purrfer the Feline Hotel.

New & current clients click here to check available dates and sign up for service online
or call 1 (888) 747-CATS
We are the only boarding facility in the Detroit area that is cat only (no dogs).
We are also the only cat boarding facility in the Detroit area to have a group cat room. We also have individual cat condos.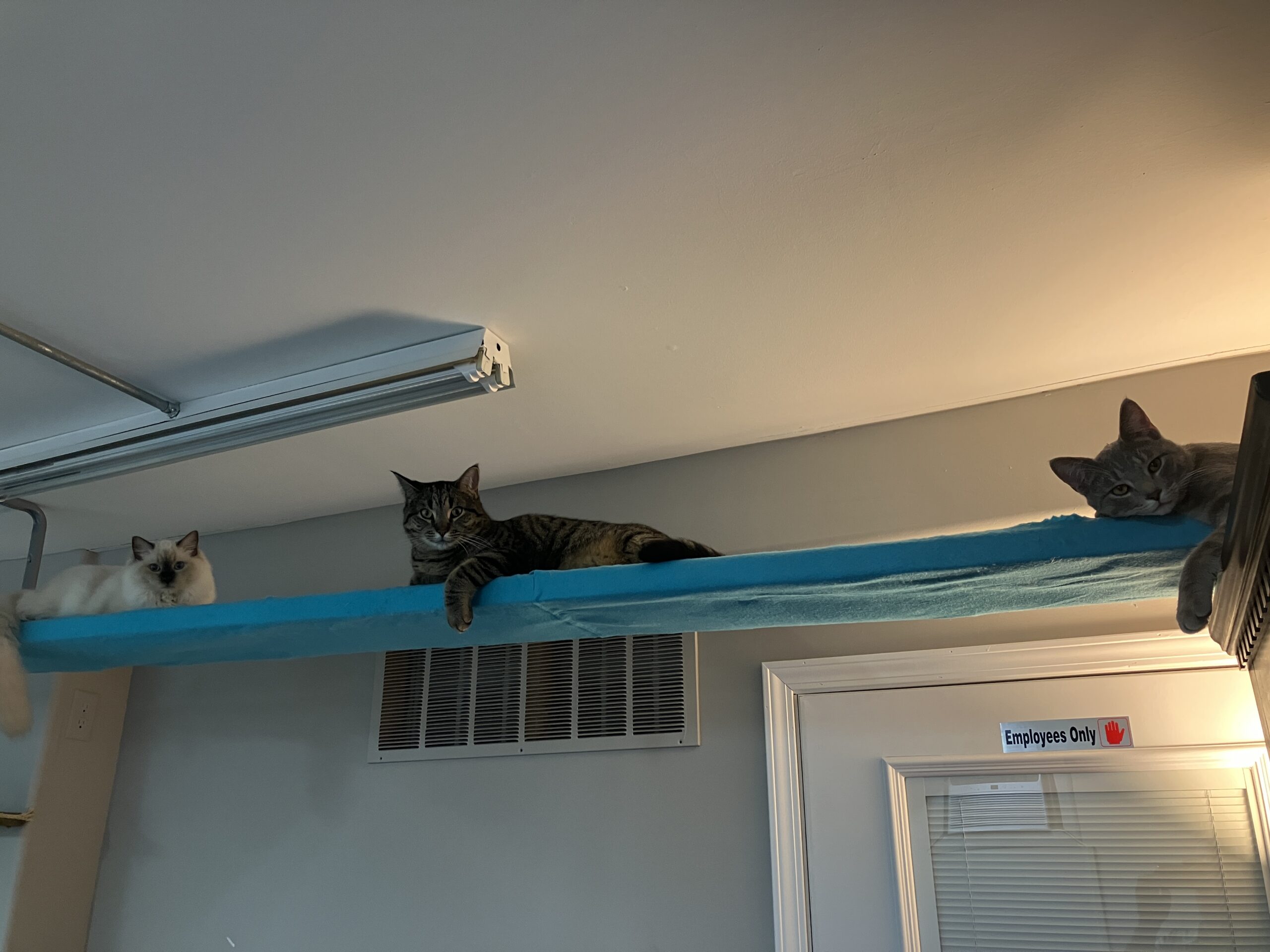 Rochester Hills Best Cat Boarding Service…Why choose us?
First…we are cats only. We adore cats. We have had many many cats over the years personally. We have adopted cats and kittens from shelters and from breeders. Cats are simply one of the greatest companion animals for humans… in our opinion. Read more on why we are cat only here.
Staffed day and night we are here for your cats safety and well being. We are dedicated to being available to help when you and your cats need us.
We have over 20 years of professional animal handling experience and have worked with 1000's of animals.
The only group cat room in the Detroit metro area for friendly and well socialized kitties or choose a private option like a suite or condo.
The owner has served as a volunteer for multiple humane societies and animal rescue groups.
We are trained in cat first aid and CPR. We are experienced with injections for diabetic cats and can administer sub Q fluids as needed.
Convenient access, close to multiply highway exits from 59 and 75. Also near the following cities: Troy, Birmingham, Bloomfield Hills, Auburn Hills, Rochester, Sterling Heights, Shelby Township, and Utica. All Detroit areas are served by our Pet Taxi service.
We have won multiple pet care awards, see our lobby area.
We are surrounded by veterinarians, multiple within a few miles in case a veterinary consult is needed including a mobile vet and a cat only vet.
Our cat boarding facility has a dedicated ventilation system and reverse osmosis water system to help keep the kitties healthy.
All cats have to meet our strict veterinary requirements. Click here to learn what vet records we need and to find a vet near you.
Most importantly, we are dedicated to making your cats stay the best experience possible.
Darlene Schwartz
05/10/2023
We recently had to take a trip that required us to be gone for 9 days. Having never had the need to board our almost 10 year old cat, I was in a panic as to what to do with her. I researched several places for her to stay and came across the Feline Hotel. I am so glad I discovered this place. Our cat was never caged and had free roam of the area all day. She found herself a comfy bed in the picture window where she could see what was going on outside or sleep in the sun. She also needed eye drops 4 times a day which John administered at no extra charge. He also sent daily photos and updates as to how she was doing. The communication was exceptional. I highly recommend the Feline Hotel. I will definitely bring her there again when we travel.
The Feline hotel is such a nice place to send your cats. The owner seems to spend as much time as possible with them the whole time of their stay to ensure they're doing okay. Our cat is very scared of new things so we really tried to find the best place to send her and we are glad we sent her here. The owner sent us updates and photos of her to keep us posted on how she was doing. He took great care of her. I will definitely send her here again if I ever need someone to look after her in the future.
Herc had a wonderful stay! He was content, well taken care of, and kept in contact. We will absolutely recommend and be back!
I highly recommend The Feline Hotel in Rochester Hills! John (owner) took great care of Smokey for a whole week. Smokey was very scared to be anywhere but home as we adopted him after a traumatic life beginning. He learned to move out of hiding, at this Hotel and even interacted with the other cats. Smokey climbed the ramps, hid in boxes and tents. This was a great experience for our little fur baby! We will definitely let Smokey stay at The Feline Hotel the next time we go out of town!
karelis Mavares
02/01/2023
The feline Hotel took care of our cat "Pom Pom" so wonderfully and completely. Very kind, caring, professional and responsive, kept us informed with follow up text messages and pictures. Really care about cats and show it in every way. Also, took extra time to make her feel comfortable during a vet exam. I couldn't be happier with the care she has received, I would highly recommend The Feline Hotel for any cat owner!! Thank you for your care and expertise!! Very positive experience 🙂
Deborah Pantano
07/12/2022
My sweet Kitty was recently diagnosed with diabetes. I needed to travel for a family matter and my vet had reached out to the Feline Hotel. I was a bit apprehensive about leaving since she had just started insulin a few weeks earlier. The owner put my fears to rest and assured me she would be well taken care of. I received daily pictures and updates. She was given her insulin injections twice a day. She was completely at ease in the surroundings. I had never boarded her before and wasn't sure if she would be anxious or frightened. She was not. When I need to travel I will definitely use the Feline Hotel again. They gave her excellent care.
Thank you for taking care of my cat on such short notice! I appreciate the quick and throughout communication responses. I will board Mitten again and certainly recommend this place to others.
Our cats loved the group boarding! Definitely the best cat boarding around!
Tatiana Cemone
04/10/2022
Really great experience! I will definitely be using again, the owner is friendly and very communicative I got updates with pictures every day! My cat was happy there, he didn't seem to want to leave with me
The Feline Hotel, Cat Boarding in Rochester Hills
1416 W Auburn Rd Rochester Hills, MI 48309
We Customize Services To Your Cat's Needs!
We also have plenty of amenities to ensure your kitty feels pampered during their stay with us. Both our cat condos room and group room have large windows with bird feeders. We are knowledgeable in all things cat related and we are always happy to answer any questions or concerns you may have about your pet's care while they are staying with us. Click here to contact us.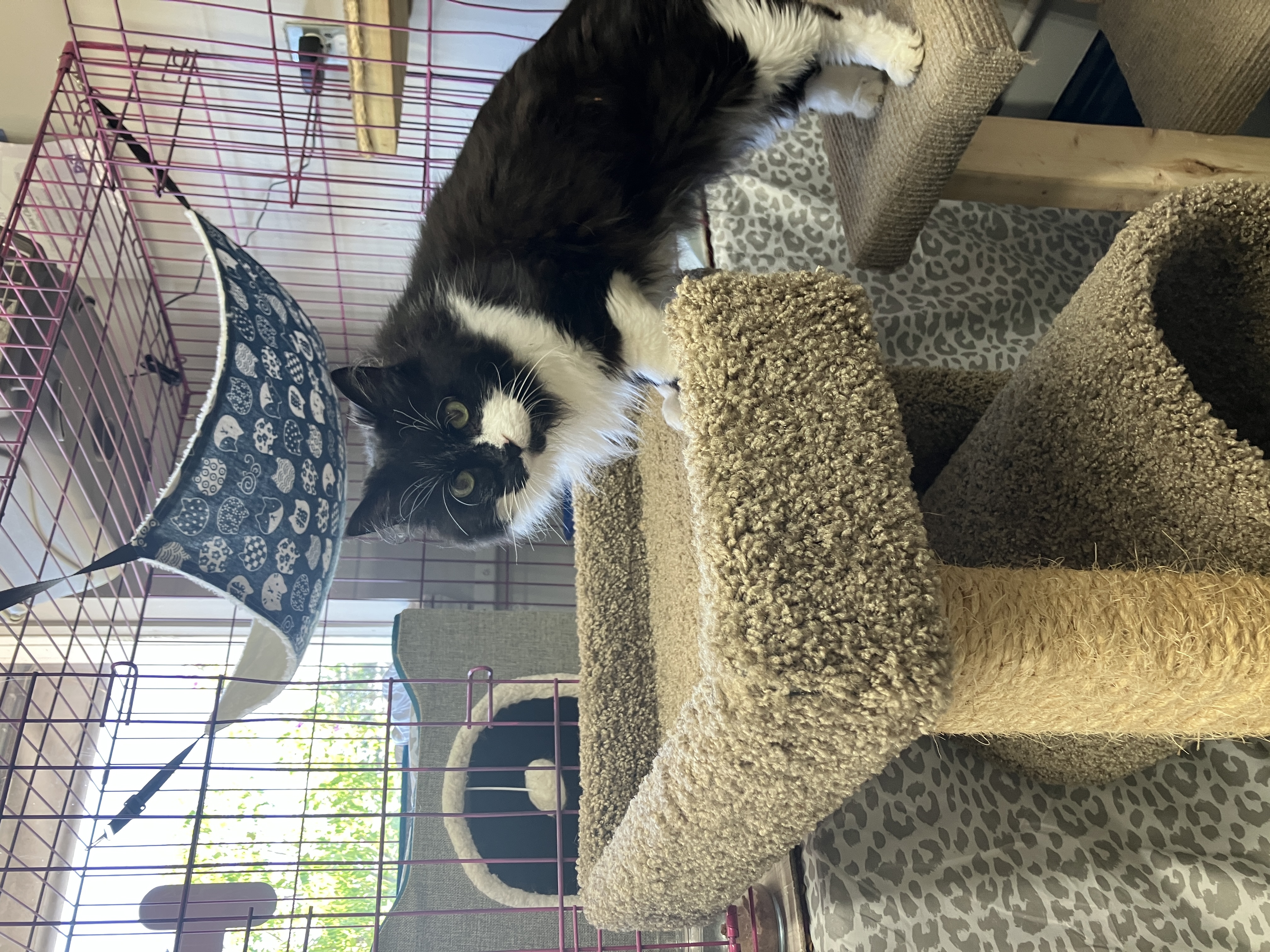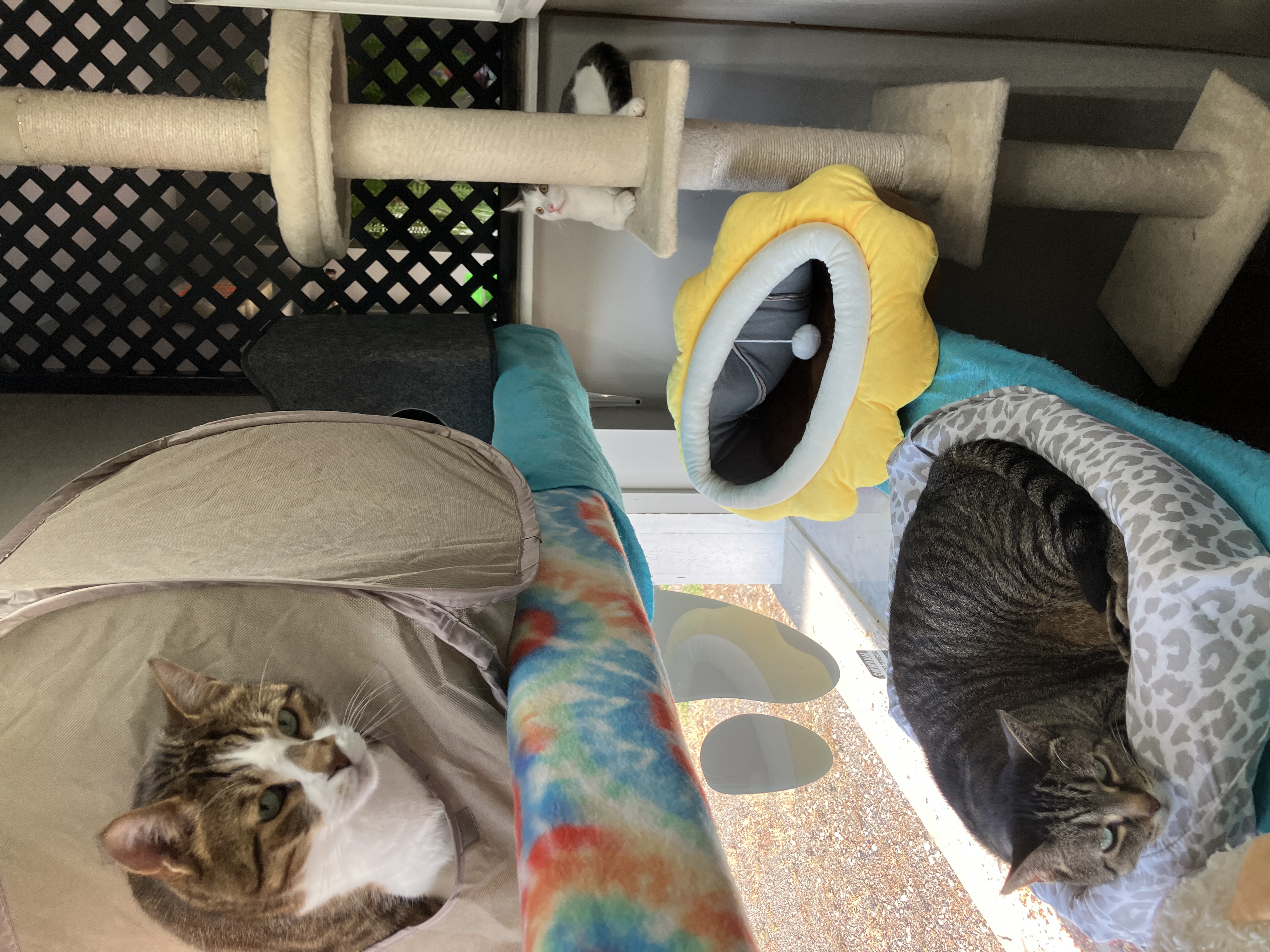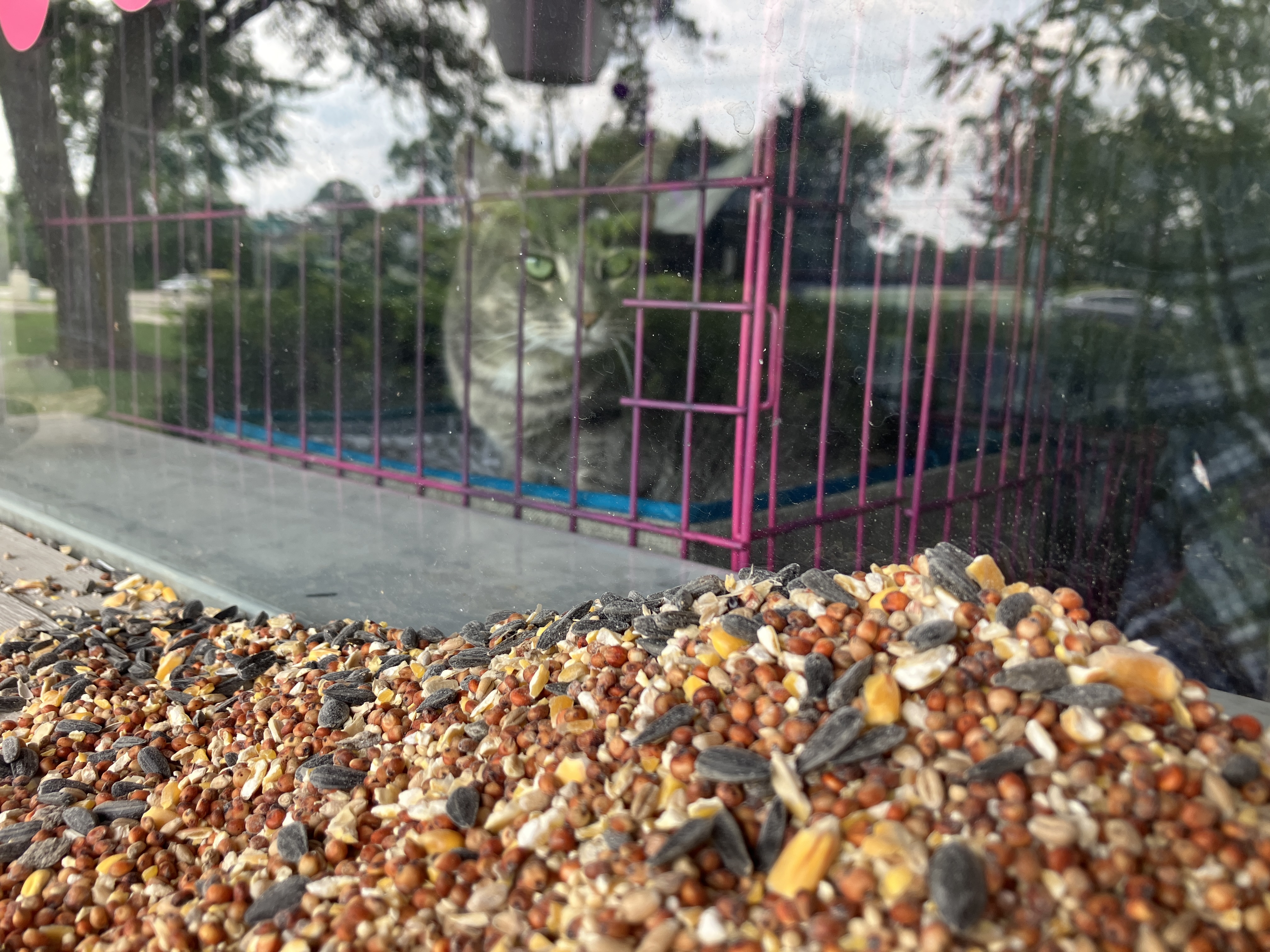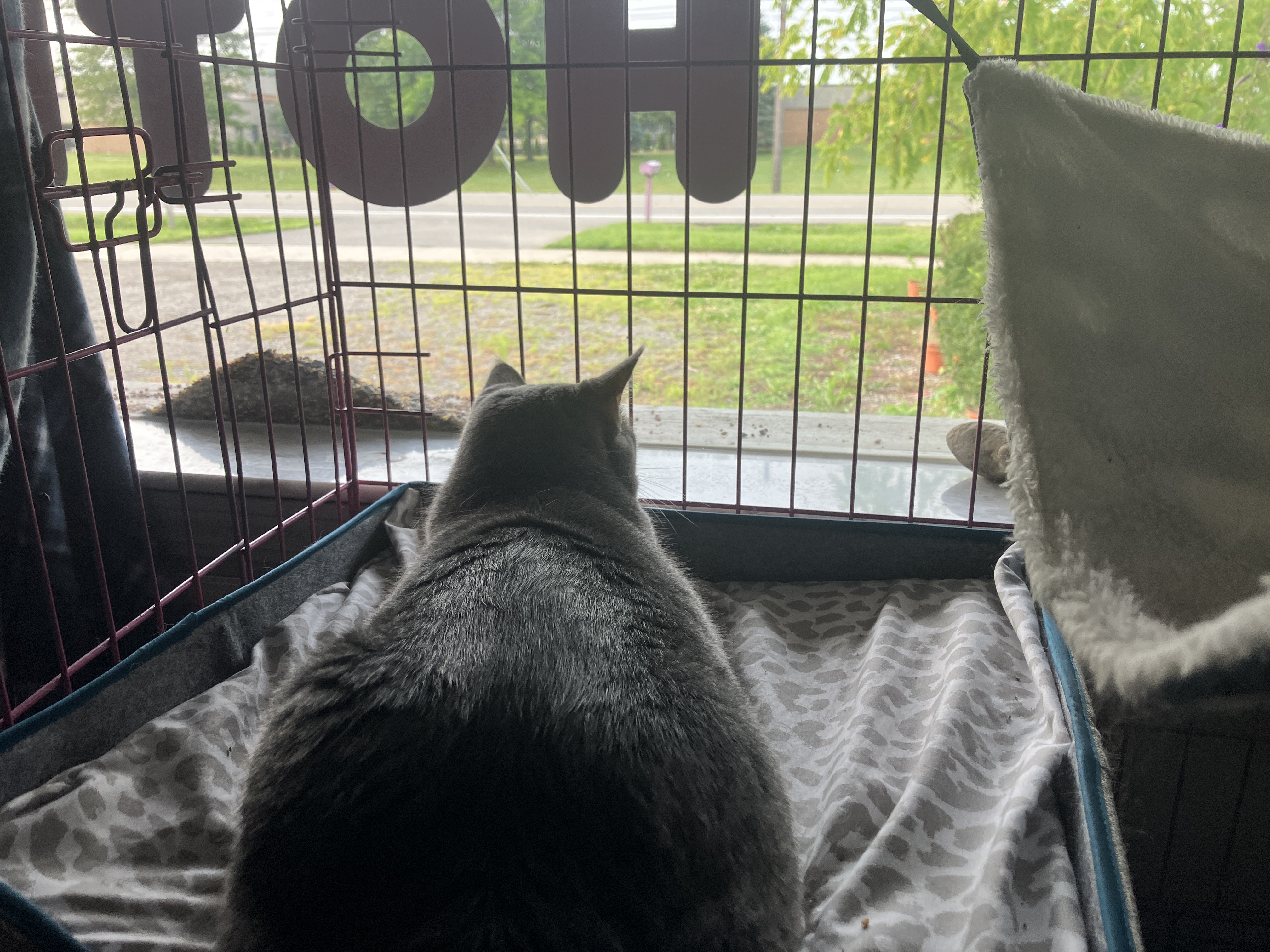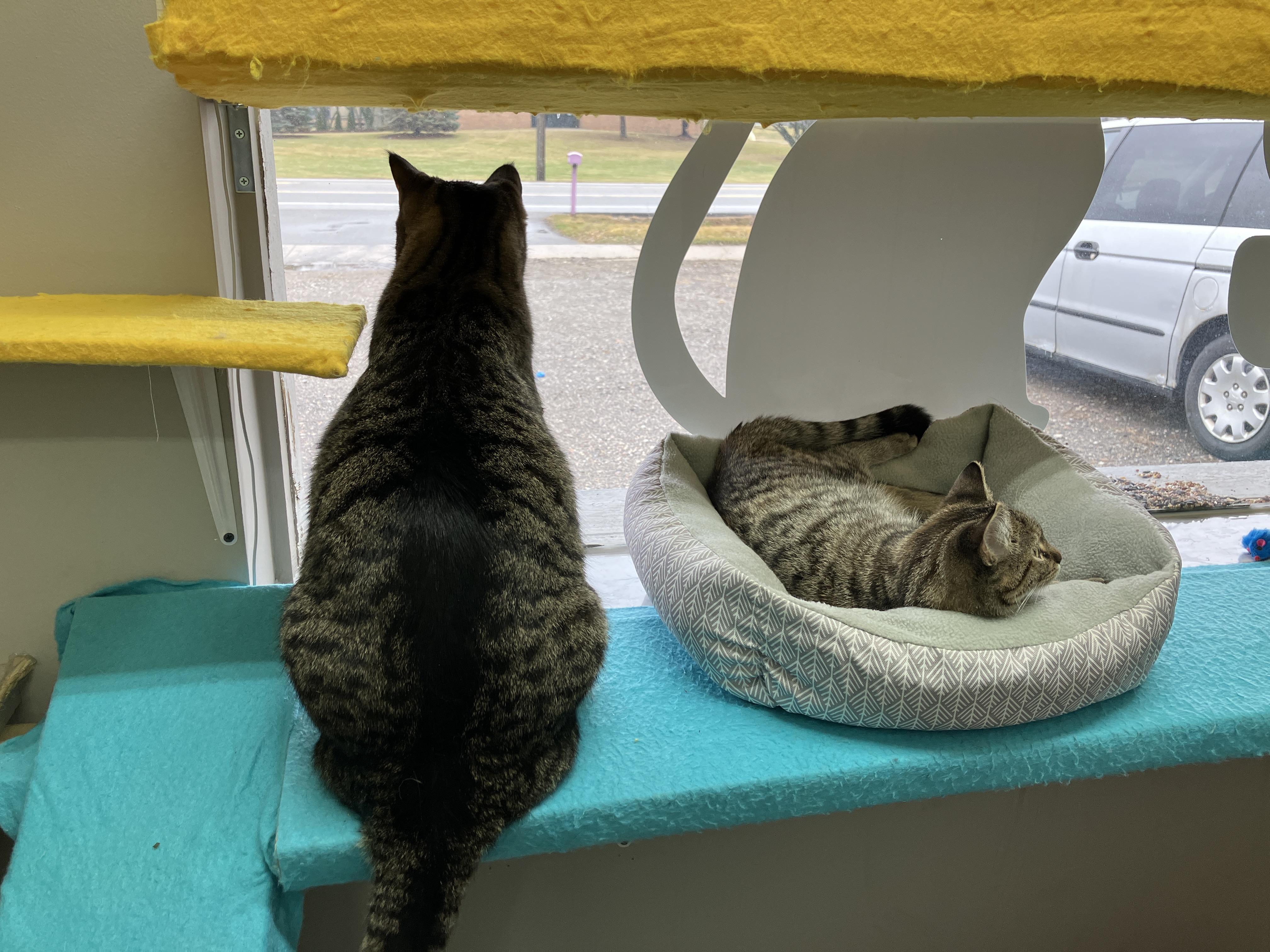 Contact us if you are looking for:
Cat Boarding in Troy
Cat Boarding in Birmingham
Cat Boarding in Bloomfield Hills
Cat Boarding in Auburn Hills
Cat Boarding in Rochester
Cat Boarding in Sterling Heights
Cat Boarding in Shelby Township
Cat Boarding in Washington
Cat Boarding in Utica
Troy Cat Boarding, Auburn Hills, Pontiac, Birmingham & nearby areas
Every day, every cat at the Feline Hotel gets individual attention and play time. Cats in the group rooms have regular playtimes and access to staff for attention and interaction. During pet sitting visits at your home playtime is included at each visit providing the best cat boarding options and experience. We often will use interactive toys like feathers on a string to play though let us know your cats favorite toys and play style. Does your cat love catnip? We grow our own and regularly provide fresh catnip.
Feeding in our suite or cat condos is on a per cat basis and we will follow your normal feeding routine. Feeding for group room guests is twice a day. We will always attempt to follow your feeding instructions as written in your pet profile. Fresh water is always available. Water is filtered by reverse osmosis for virtually pure water and dishes are cleaned and filled every day.
Does your pet need medications? We are experienced with almost all medications for felines. We welcome all medication requests including injections like insulin or sub Q fluids, we can do manual pilling, and any other medically necessary request. Please indicate your pets medical needs when contacting us.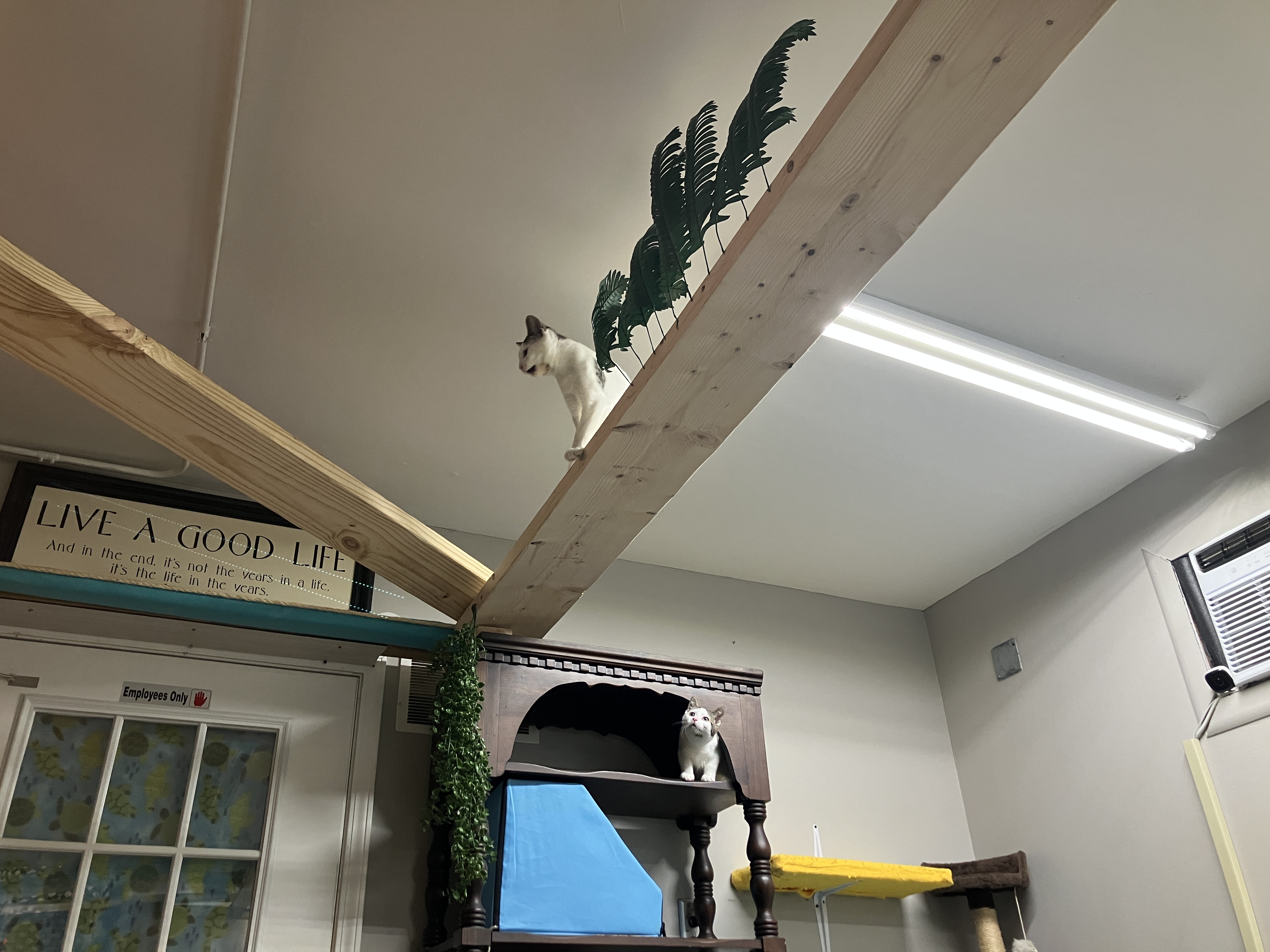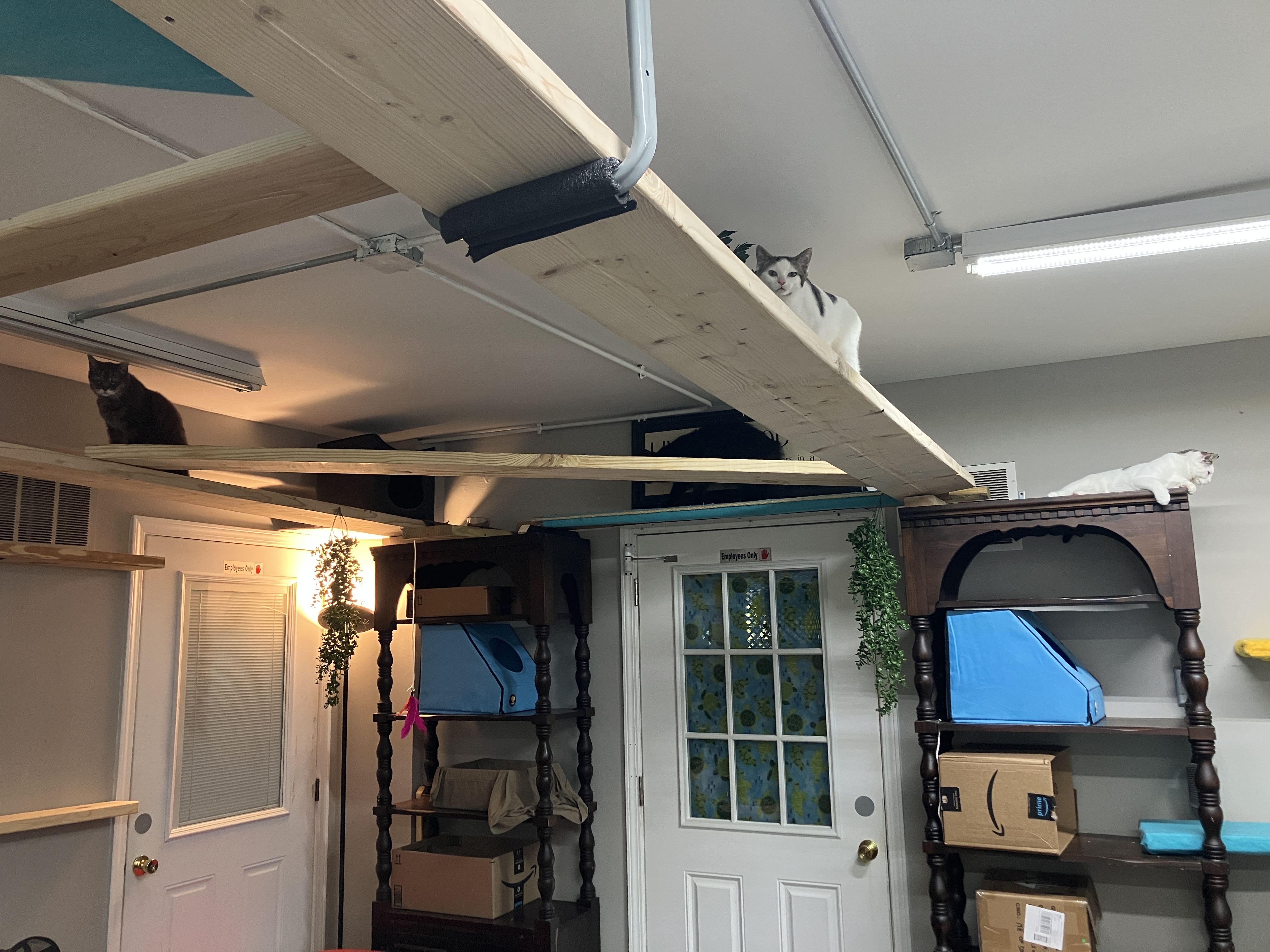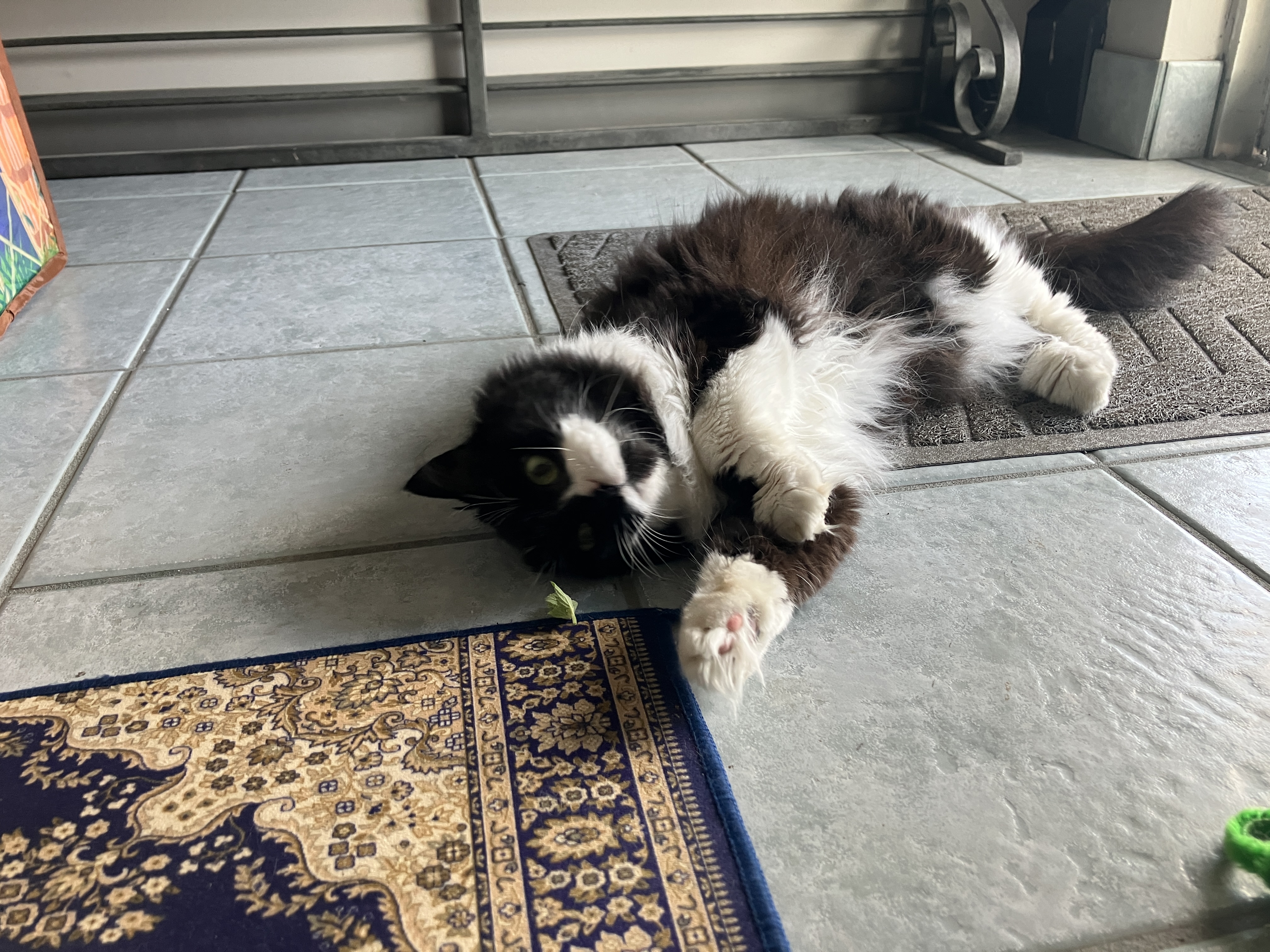 Cat Boarding in Oakland county Michigan with the Best Prices
Senior and Veterans ask for your discount.
Need to board your cat? Sign up as soon as you know you need service. Remember, we would love to have your cat stay with us, but we are limited on space. We accept payments by cash, check or card. Rates can be found here.
Find the Perfect Cat Sitting Services for Your Feline Friend!
Are you looking for the perfect cat sitting service to take care of your beloved feline friend while you're away? Look no further than our professional cat sitters! Our experienced and highly trained pet professionals will make sure all your kitty's needs are met, from playtime and treats to special attention and love. We understand that no two cats are alike, so we offer a variety of services to meet your cat's individual needs and preferences. Whether you're looking for a one-time visit or regular visits throughout the week, our team has you covered.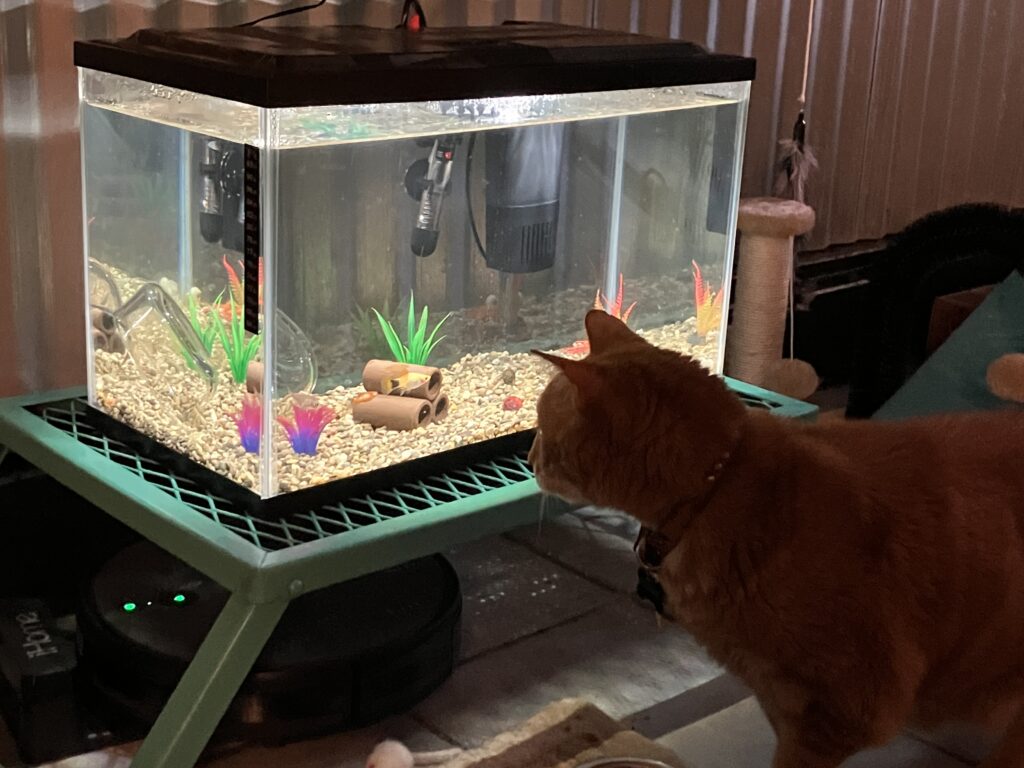 Contact us if you are looking for:
Cat Sitting in Troy
Cat Sitting in Birmingham
Cat Sitting in Bloomfield Hills
Cat Sitting in Auburn Hills
Cat Sitting in Rochester
Cat Sitting in Sterling Heights
Cat Sitting in Shelby Township
Cat Sitting in Washington
Cat Sitting in Utica
Toll Free Phone:
1 (888) 747-CATS
1 (888) 747-2287

Email:
micathotel@gmail.com

Address:
1416 W Auburn Rd Rochester Hills, MI 48309
Ready to sign up? New Clients click here to sign up.