Cat Boarding Private Rooms | Best Group Cat Boarding Rooms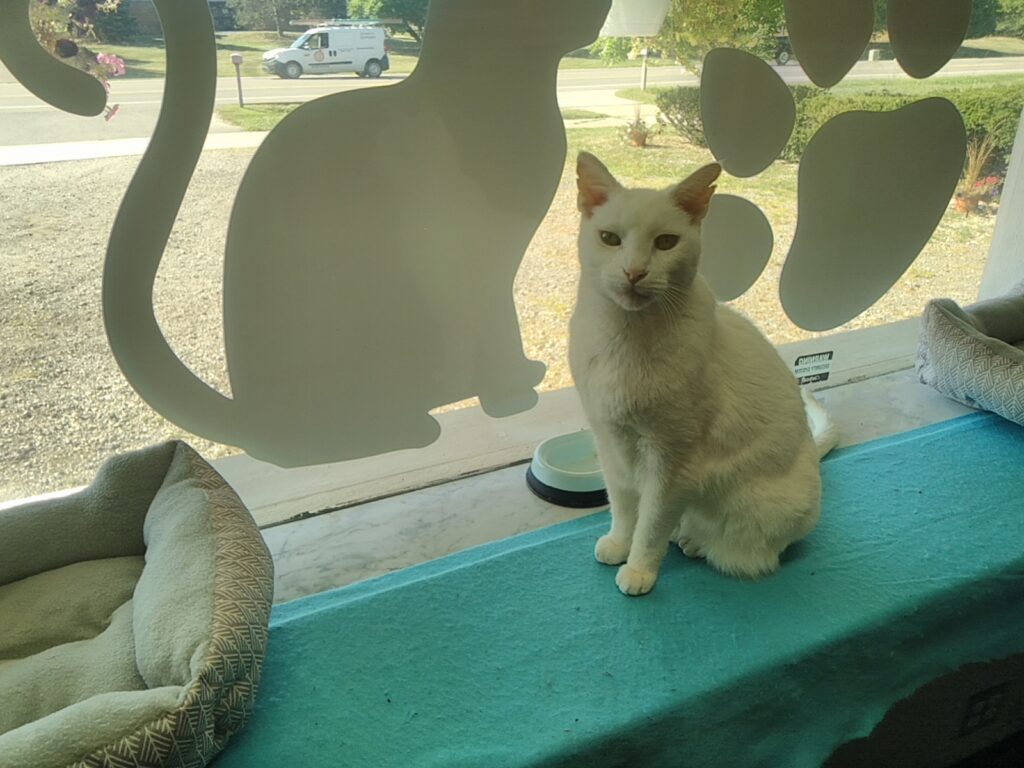 We understand each cat needs different care options and we have developed multiple care options for your cats well being when you need to go out of town. These include private 7 foot tall, human size, cat only suites …or home like group rooms for friendly cats…and in your home pet sitting visits for cats that can't be boarded.
To make your pets stay the best possible, we have put the following items, steps, and procedures into a checklist:
Contact us and save a spot for your cat. The sooner the better, though we will always attempt to help even at the last minute, but we are limited on space too.
Check your vaccine records. We need to see proof of vaccines for Rabies and Distemper also called FVRCP. Contact your vet or one of our recommended vets. We also recommend you consult with a vet about the need for other vaccines like bordetella, feline leukemia and/or feline immunodeficiency virus (FIV). We also highly recommend you ask your vet about Revolution Plus Topical Solution for Cats. This heals & protects your cat from a wide variety of parasites for at least 30 days. If you just need flea treatment Frontline or Capstar are good. Any cat showing signs of parasites on arrival will be referred to at your home pet sitting. Any cat showing signs of illness after arrival will be isolated and treated with the cost of treatment and/or isolation due on pick up.

Required Vet Records: Rabies, Distemper/FVRCP. Tests done for Feline Leukemia, Feline Immunodeficiency Virus (FIV) and Stool Parasites (or a dewormer applied).
Recommended Vet Care: Bordetella Vaccine, and Revolution Plus Topical Solution for Cats.

Get a plug in feline pheromone diffuser like Feliway and start using it up to a month before your trip. Feliway for cats works by emulating the natural pheromones released by a mother cat to calm her kittens. It is similar to the substance that cats rub onto your leg or furniture. When they mark their territory with this substance, they are marking it as safe. Then when your cat arrives here, it will smell familiar and calming. Non affiliate amazon link here
On the day of check in, bring enough food for your trip, a carrier and something soft that smells like home a bed, blanket, towel, tshirt, ect.
Carrier tips: Leave the carrier out several weeks before your trip. Put it near food, put treats in the carrier, and maybe catnip if your pet responds well to it. Put something soft inside the carrier for your pet to lay on. When you need to put your cat in the carrier cover the carrier with a blanket or sheet before you leave the house to minimize sights/sounds.
Let us know your arrival time, we keep the doors locked at all times unless a appointment is scheduled.
Veterinary Records
On arrival for boarding, cats are examined for any detectable illnesses or parasites including fleas. All boarding cats must show proof of vaccines including FVRCP and Rabies. FVRCP is for feline viral rhinotracheitis, calici virus and panleukopenia. These are all highly contagious and very serious diseases in cats. Rabies vaccine is state law and is for the protection not only of the pets, but also of the people that will be taking care of your pet. Rabies is 100% fatal to people and animals infected but not receiving early treatment. We will also need to see proof of a clear stool check, clear tests or current vaccines for FIV and Feline Leukemia. Your vet likely has all these on record.
Our largest private accommodation is our multi level cat suite. Cats enjoy a upper area with large window lounging shelf to watch the birds, the lower level has a cat tree, scratching post, and private litter box with daily cleaning. Personal staff attention is given multiple times a day.
We also have a cat condo room for cats who need to stay in private accommodations. Each cat has there own space with one of our condos with a hammock, cat cave, litter box, food and water. Cats in the condo room are given several hours of free time to roam outside their condo, though inside the condo room, each day. There is a large cat tree and other amenities in the condo room for roaming cats to play on.
For social cats choose our most popular option, our group cat boarding room where your cat spends time with our staff and other cats in a large group room with home like furniture, cat trees, custom built cat walks, wall & window shelves, plus lots of staff attention.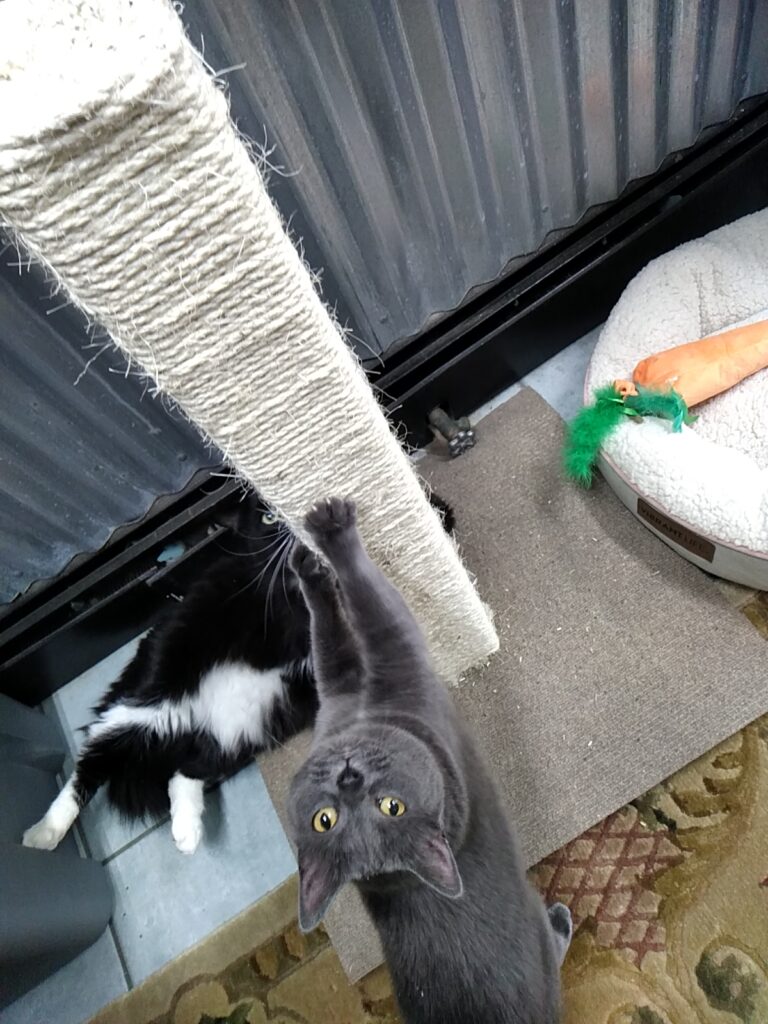 All staff at the Feline Hotel are trained in Pet First Aid & CPR. Because of our training, we are more likely to recognize any issues early on and we are more likely to understand how to properly respond. This can save time, money, and pain & suffering. Are your Pet's people trained in pet first aid and CPR?
Behavior training is another reason to choose The Feline Hotel. The owner has roots as a Michigan Humane Society volunteer dog trainer and also a volunteer cat trainer for the Huron Valley Humane Society, plus 20 years of real world practice with over 10,000 pet sitting visits completed.
Contact us to learn more or to save your dates! Email micathotel@gmail.com or call 248.470.3013