Best Cat Sitting Services | About Our Cat Boarding Rates & Services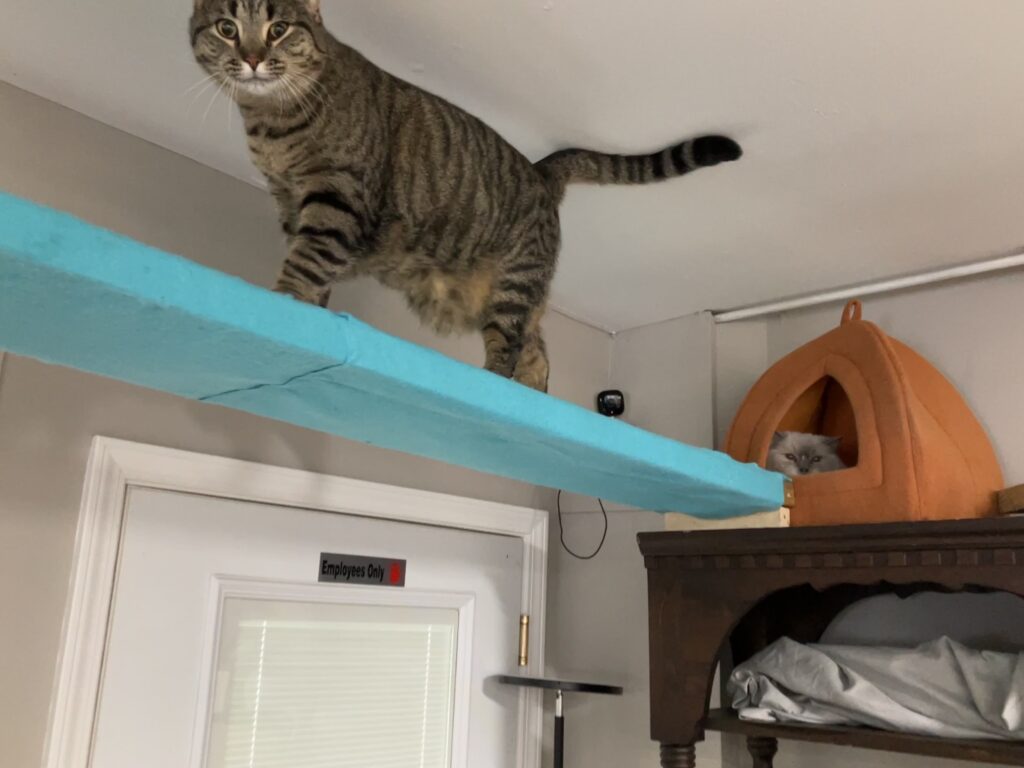 What's one of the big differences between the Feline Hotel and other cat boarding places?
Individual attention in a group setting. We specialize in letting cats be free …and no dogs. In fact we are the only cat boarding facility in the Detroit area that doesn't also take dogs.
What makes us better?
Because of our decades of animal experience, we believe we are more likely to know how to properly respond to any issue that could arise...also no dogs.
Why choose The Feline Hotel?
There are many reasons, though our favorite is Peace of mind. We hope you can relax knowing your cats are staying with us. We hope you take more vacations now that you found us.
From the owner: Rates are reflected in our experience. With over 20 years of professional pet sitter experience, I understand how important it is to make the right choice when it comes to your pet's safety and wellbeing. We are trained in Cat first aid and CPR at the Feline Hotel. As a certified pet first aid instructor for over 10 years I have trained hundreds of pet owners and first responders in both cat and dog CPR and first aid techniques. As a volunteer animal trainer for multiple humane societies and in working extensively with clicker training, I have learned that cats are (almost) as easy to train as dogs with the right techniques. I have trained cats and dogs to be certified therapy animals and graduated multiple animals through various training programs. I understand a wide variety of animal behavior modification techniques and have worked extensively in the field applying my skillset. At the Feline Hotel, we are dedicated to knowing each cat for their own special story and nurturing their health, playfulness, and spirit. Because every cat matters. Please feel free to reach out to me for any reason, my direct email: micathotel@gmail.com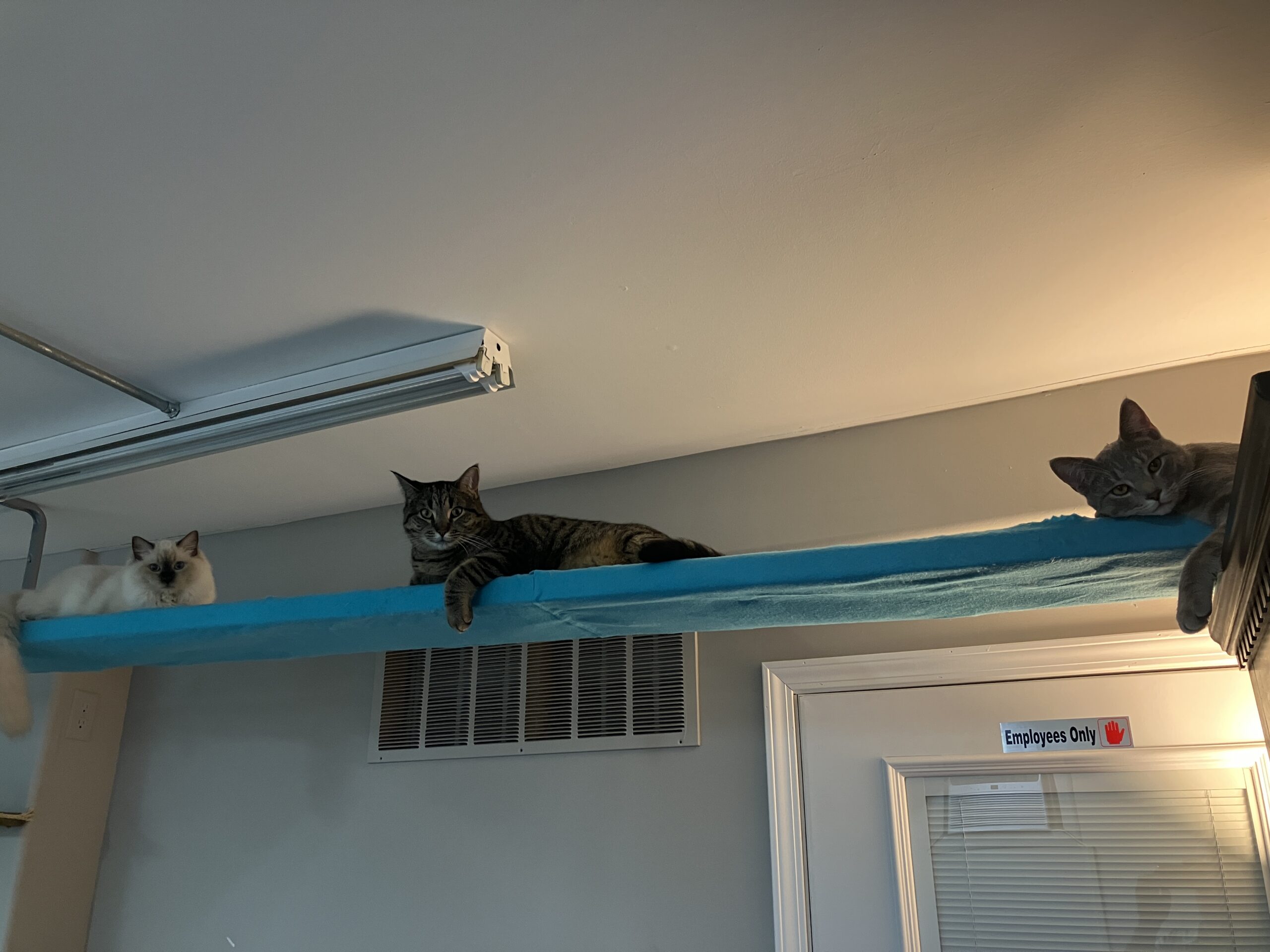 Cat Sitting Services | Cat Boarding Rates & Services
Rates for our professional Cat Boarding services:
Group Cat Boarding Room Slot: A space for your cat in our cats only free roaming group cat "clowder" play and stay room. Designed for cats by a cat expert our group "clowder" room features over a hundred feet of elevated cat shelves, window shelves, live fish aquarium, active bird feeder, and lots of cozy spaces.
$25 per day
Private Cat Condo: Individual cat condos in our climate controlled sunroom. Each condo has a great view of the outside with its own hammock, bed, toys, food, water, and litter box. Cats are allowed playtime outside the condo at least 2 times a day for a couple hours at a time. *AI litter monitor available.
$30 per day
Large Private Cat Boarding Suites: A private space for your cat the size of a small bathroom. Lower and upper levels with view of bird feeder. Features private air supply, private litter box, cat tree, scratcher, and window shelf. *AI litter monitor available.
$45 per day for the 1st cat in a suite.
$15 per additional cat in same private suite, up to 3 total.
Pet Sitting for Cats in your home for Rochester Hills, Rochester, Auburn Hills, Troy, Bloomfield Hills, Sterling Heights and nearby areas $40 a visit. Unlimited number of cats.
Pet Taxi $30
Medication Administration: Medication in food: FREE ….Medication by injection: $10 (Sub Q $20) ….Medication in mouth $5
Nail Trims:  Walk in nail trims available on Thursdays from 9am to 1pm $15
*NEW AI monitor for urinary and digestive blockages or issues. A highly precise digital scale with AI and app for your cats litter box, available to cats in condo or suite. Tracks litter box use and alerts staff to possible issues. Great for cats with past or current issues. $10
Kittens under 5 months add $10
Large cats over 15lbs add $5
Senior OR Veterans discount may be applied to any boarding service with ID just tell us & save 10%!
We require a 50% deposit when scheduling and accept cash, checks, and debit or credit cards in purrson or online, the deposit is subject to our cancellation fee.
Fees:
Cancellation fee and refunds: Canceling any pet care or boarding service: 100% refund of total bill with 15 days or more notice; 50% refund of total bill with 14 days to 0 days notice.
Veterinary Appointments: $20 per 15 minutes plus $1 per mile from 1416 W Auburn Rd Rochester Hills, 48309
Returned checks $35 + any fees
Abandonment Fee: If a pet is left for more than 10 days past the agreed pickup date without notice from you or a emergency contact a minimum $1000.00 surrendered pet fee will be added to your account. The Feline Hotel reserves the right to surrender the pet to an emergency contact listed by the owner. If a emergency contact does not respond within 5 days, then the Feline Hotel may surrender the pet to a no-kill shelter, a non-profit animal rescue group, or any other group, organization or person at the discretion of the Feline Hotel. In such cases, a surrendered pet fee of $1000.00 will be added to the owner's account, along with any additional fees incurred from the surrender or collections process, unpaid boarding fees, court collections and attorney fees.
We accept all major credit and debit cards online and in person. We also accept cash or checks.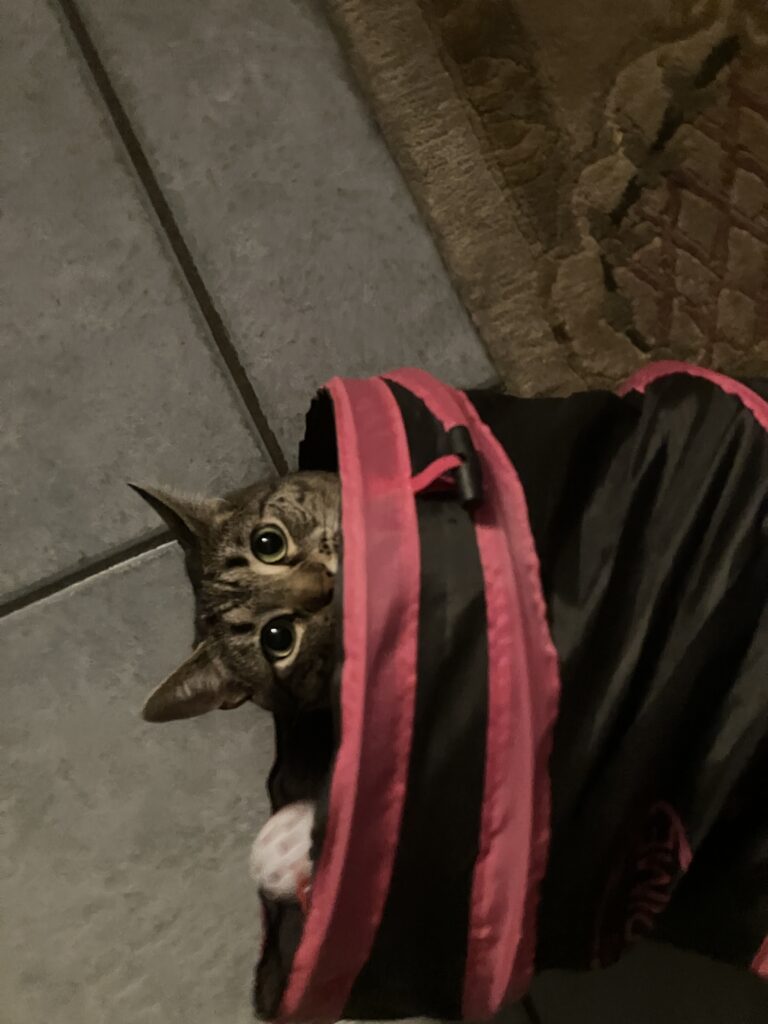 Click here to Contact us anytime, or email micathotel@gmail.com or call 248.470.3013 …or click here to sign up right meow online