Best Cat Sitting Services | About Our Cat Boarding Rates & Services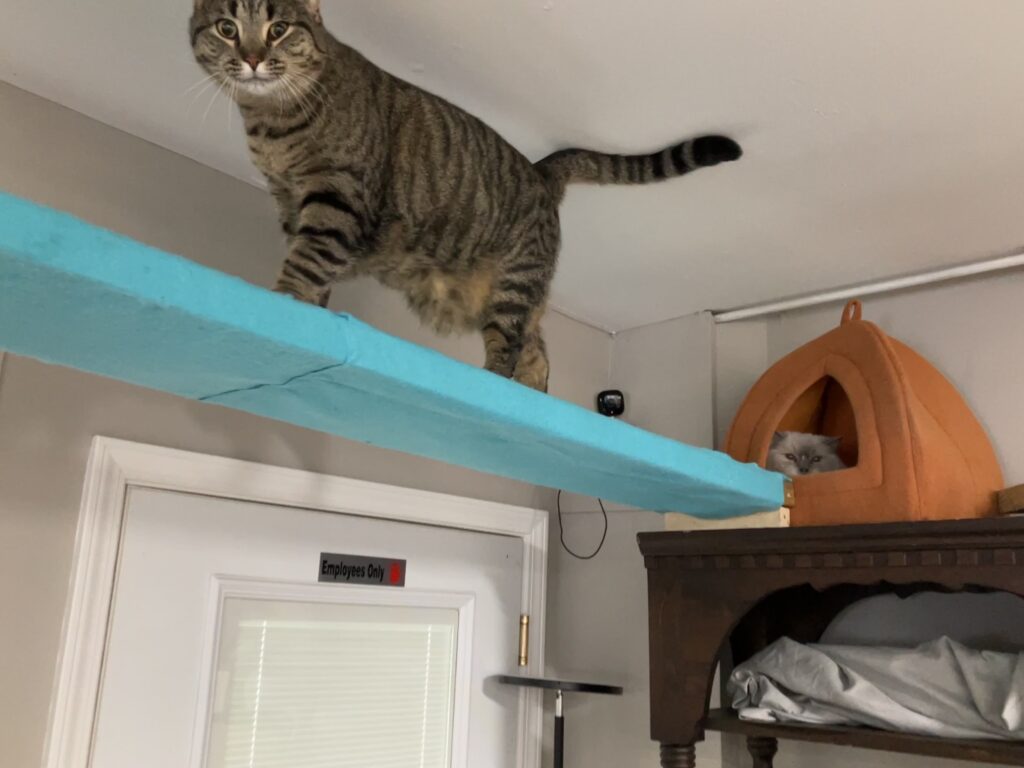 What's one of the big differences between the Feline Hotel and other cat boarding places like "Petsmart's Petshotel"? Expertise. Because of our decades of animal experience, we believe we are more likely to know how to properly respond to any issue that could arise. Why choose The Feline Hotel? Peace of mind. We hope you can relax knowing your cats are staying with some of the best in the industry.
From the owner: Our rates are reflected in our experience. With over 20 years of professional pet sitter experience, I understand how important it is to make the right choice when it comes to your pet's safety and wellbeing. As a certified pet first aid instructor for over 10 years I can promise you everyone who works at The Feline Hotel is well versed in Pet First Aid & CPR.
As a volunteer animal trainer for multiple humane societies and in working extensively with clicker training, I have learned that cats are (almost) as easy to train as dogs with the right techniques. I have trained cats and dogs to be certified therapy animals and graduated multiple animals through the AKC good citizen program. I understand a wide variety of animal behaviour modification techniques and have worked extensively in the field applying my skillset. All staff are trained by me and a heavy emphasis is put on cat first aid and cat behavior.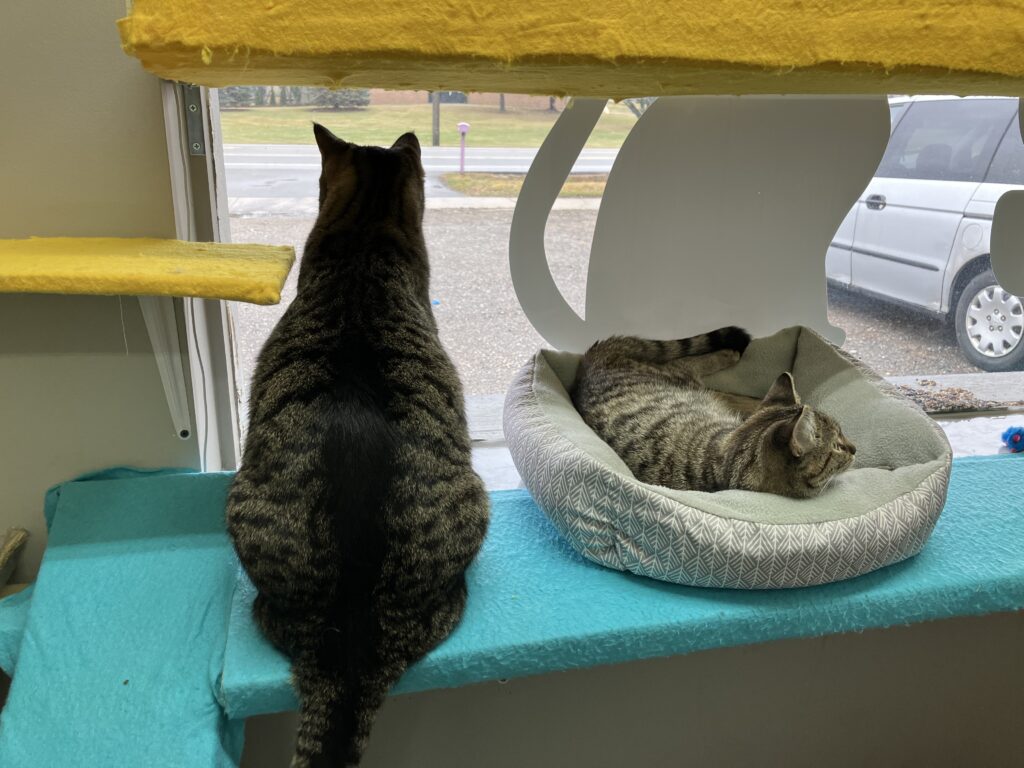 What cities are nearby? Troy MI, Auburn Hills, MI, Utica, MI, Sterling Heights, MI, Washington, MI, Birmingham, MI, Royal Oak, MI and other Detroit area suburbs. If you live near these areas you are very close to the Feline Hotel.
Cat Sitting Services | Cat Boarding Rates & Services
Rates for our professional Cat Boarding services:
Group Cat Boarding Room for friendly cats
$25 per day
Private Cat Condo: Individual cat condos in our climate controlled sunroom. Each condo has a great view of the outside with its own hammock, bed, toys, food, water, and litter box. Cats get playtime outside the condo 2 times a day for at least a hour at a time.
$30 per day
Large Private Cat Boarding Suites:
$45 per day for the 1st cat in a suite.
$15 per additional cat in same private suite, up to 3 total.
Grooming: Would you like your cat bathed, nails trimmed, fur dried / brushed out, plus ears cleaned for $50? Schedule your cat's grooming appointment today or add it on to your cat's stay and we will groom them just prior to pick up so your cat goes home feeling and smelling fresh. Add $15 if you have a long haired cat who also needs a sanitary haircut. We do not do lion cuts or other fur trims. Cats fur should not be cut unless medically necessary.
Local In Your Home House Sitting & Pet Sitting Visits for
Rochester Hills, Rochester, Auburn Hills, Troy, Bloomfield Hills, & Sterling Heights
Pet Sitting Visits $25 per visit plus $1 per mile from our location in RH.
Medication Administration: Medication in food: FREE ….Medication by injection: $10 (Sub Q $20) ….Medication manually applied in mouth $5
Senior and Veterans discount 5% per, stackable to 10%
We accept cash, checks, and debit or credit cards in purrson or online.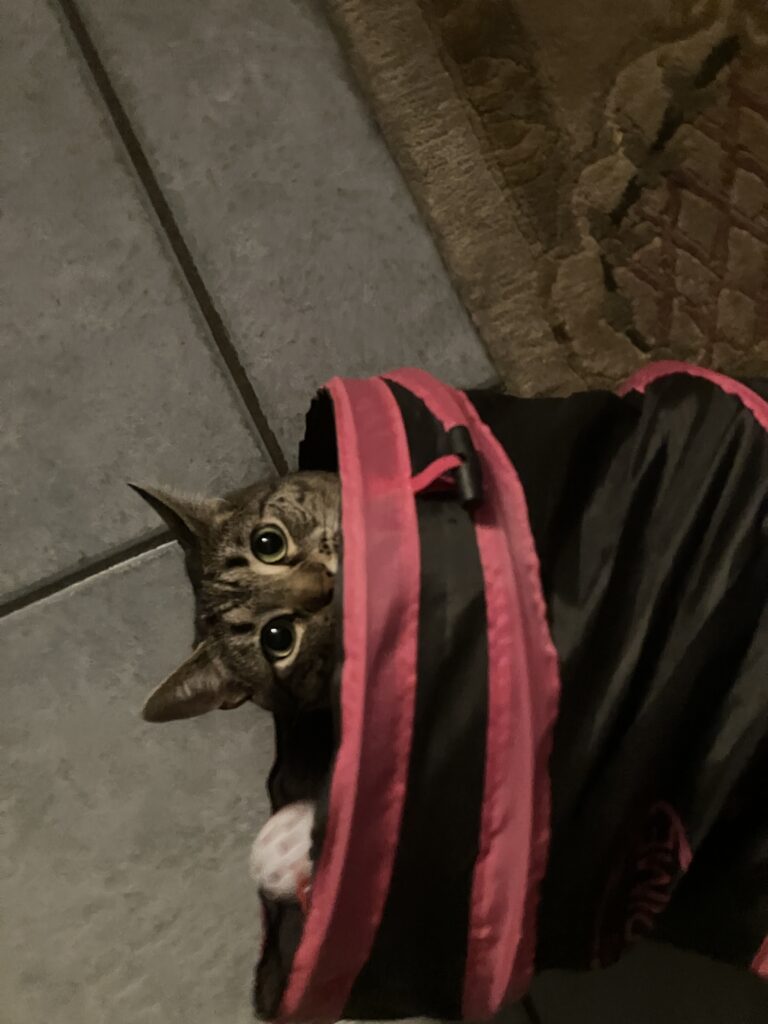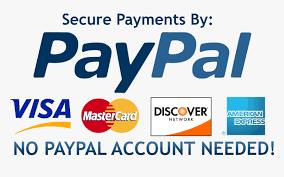 Click here to Contact us anytime, or email micathotel@gmail.com or call 248.470.3013 …or click here to sign up right meow online